This family bathroom uses large format textured concrete tiles for the floors and Integrated shower. The textured concrete surfaces compliment the exposed finishes and raw materials such as distressed cabinet doors and copper pipes.
A matching cast concrete sink was fabricated to sit on the bathroom vanity cabinets.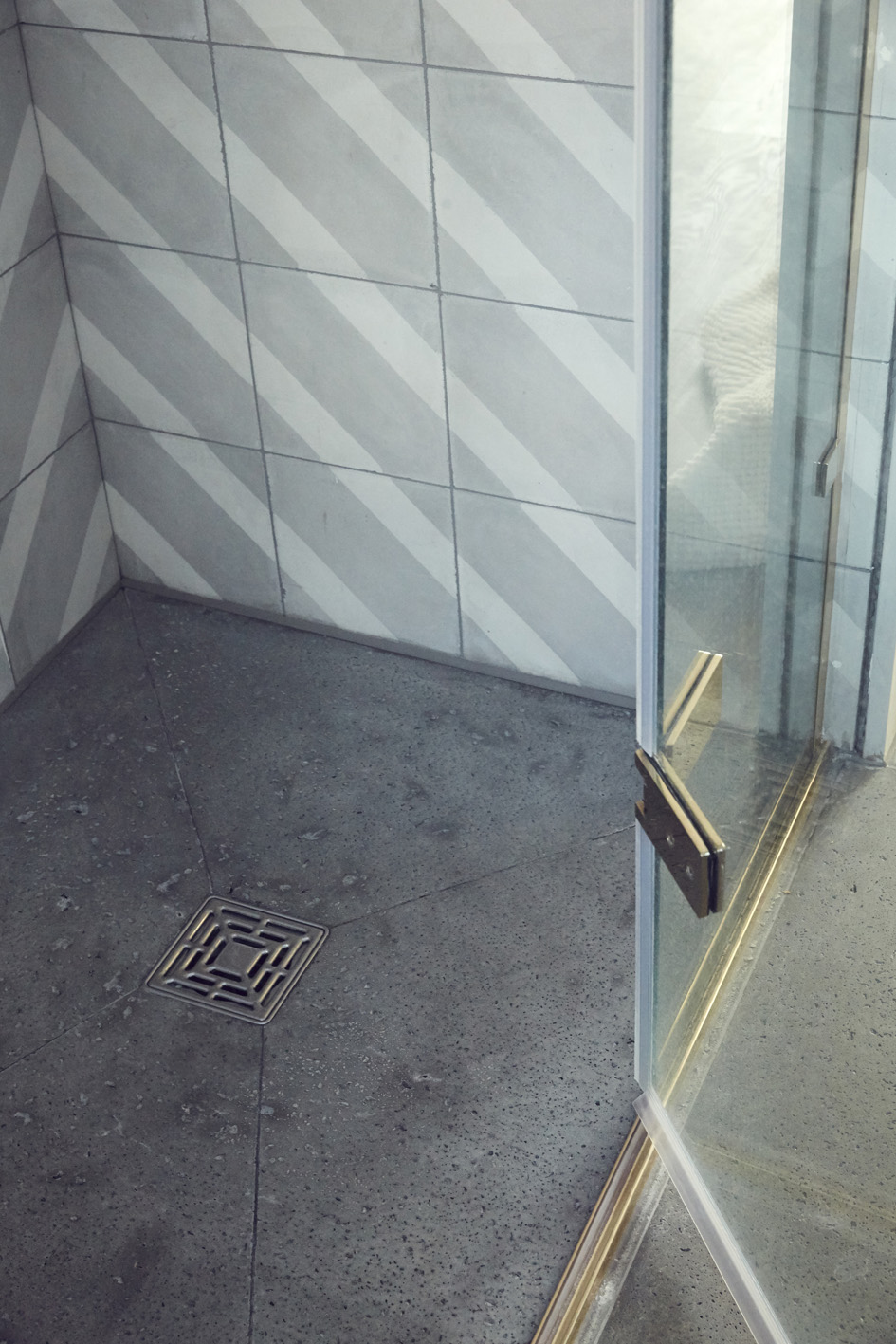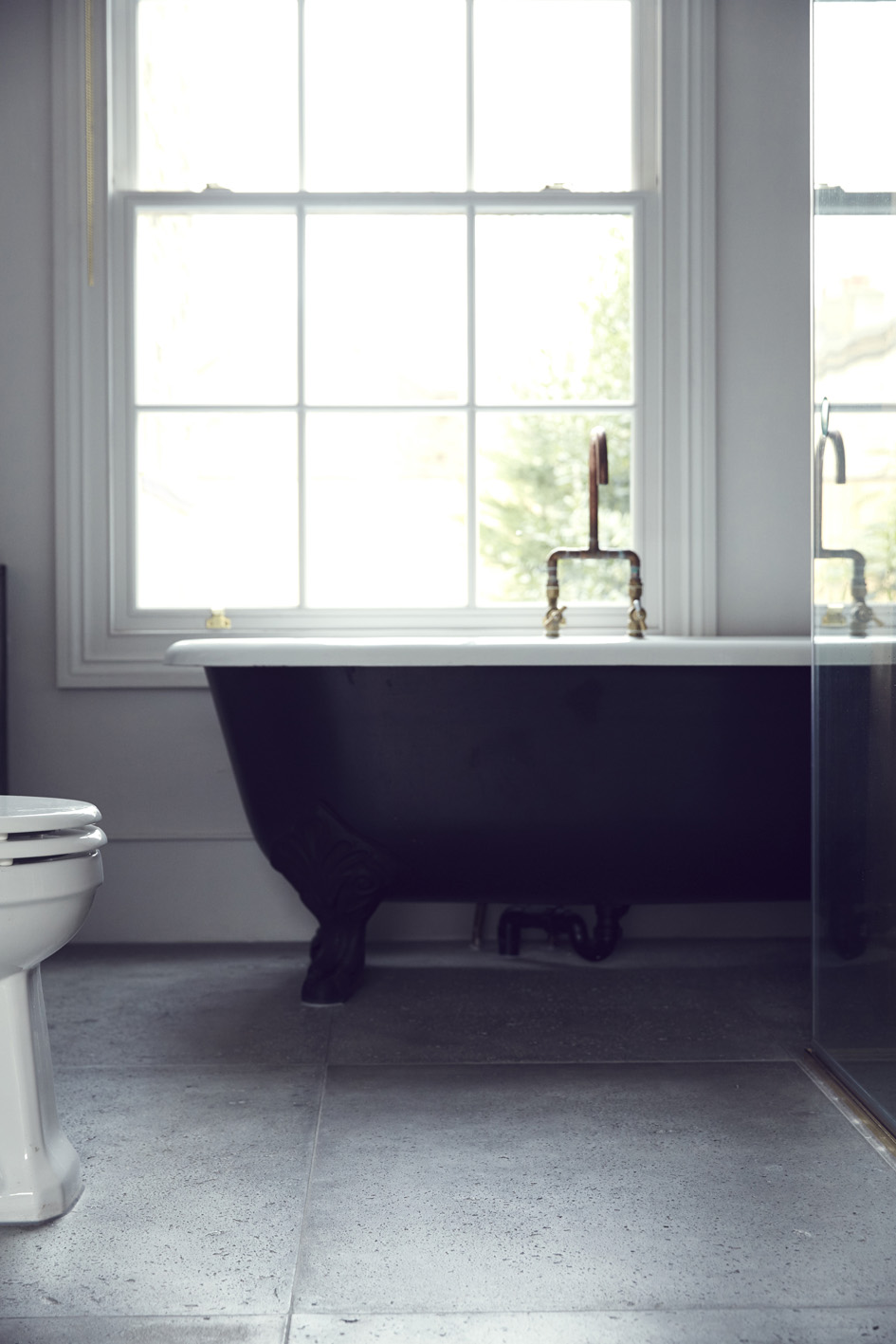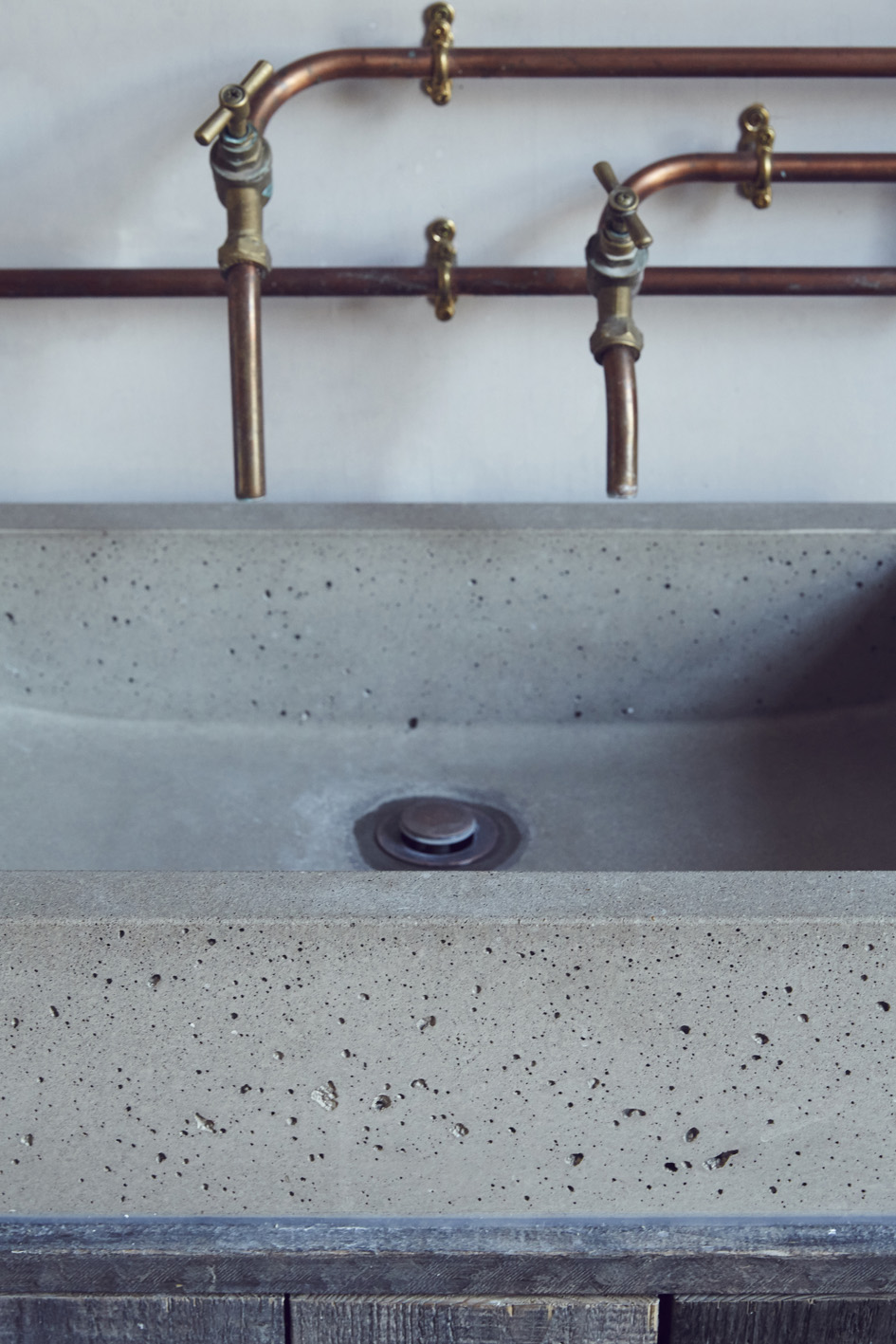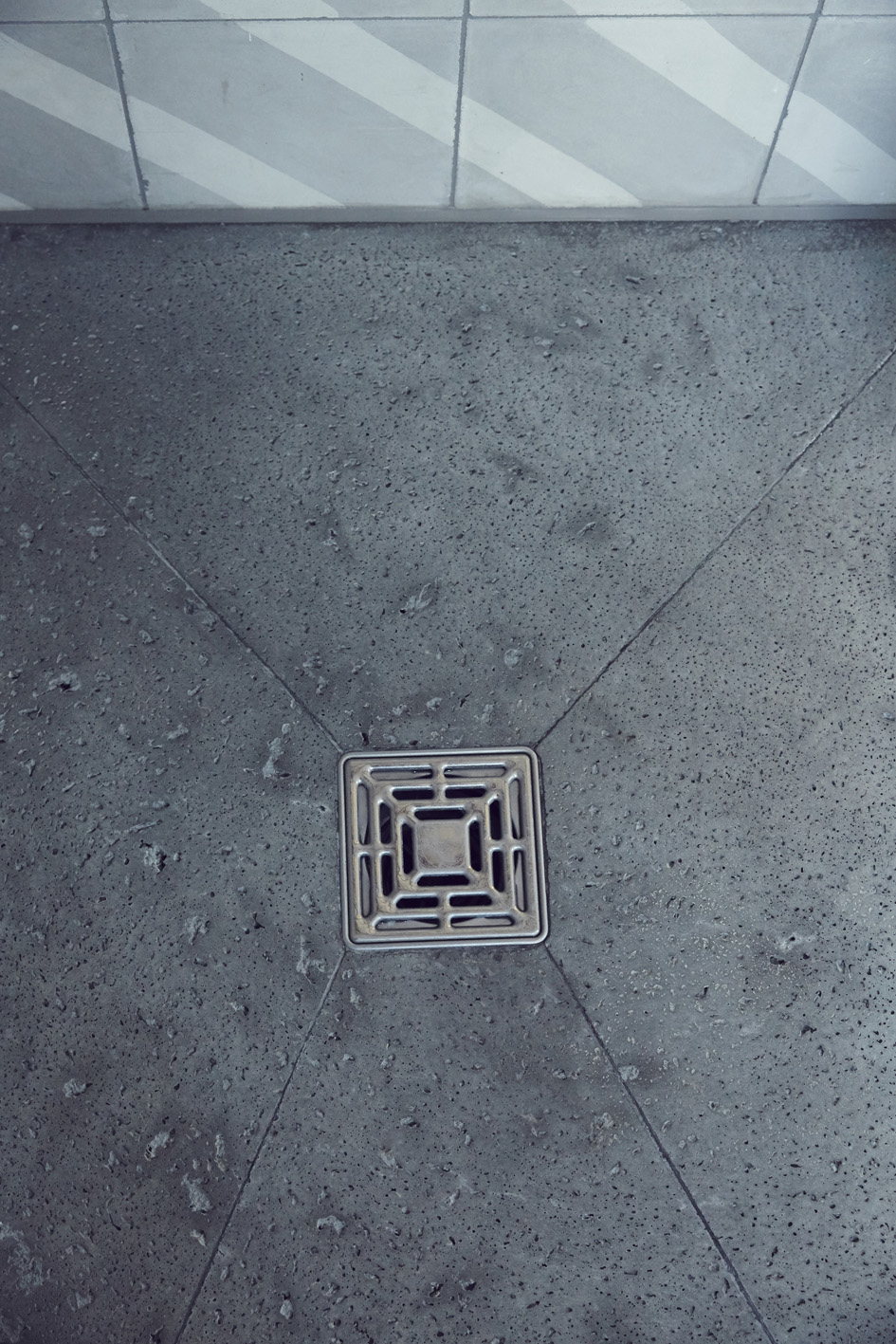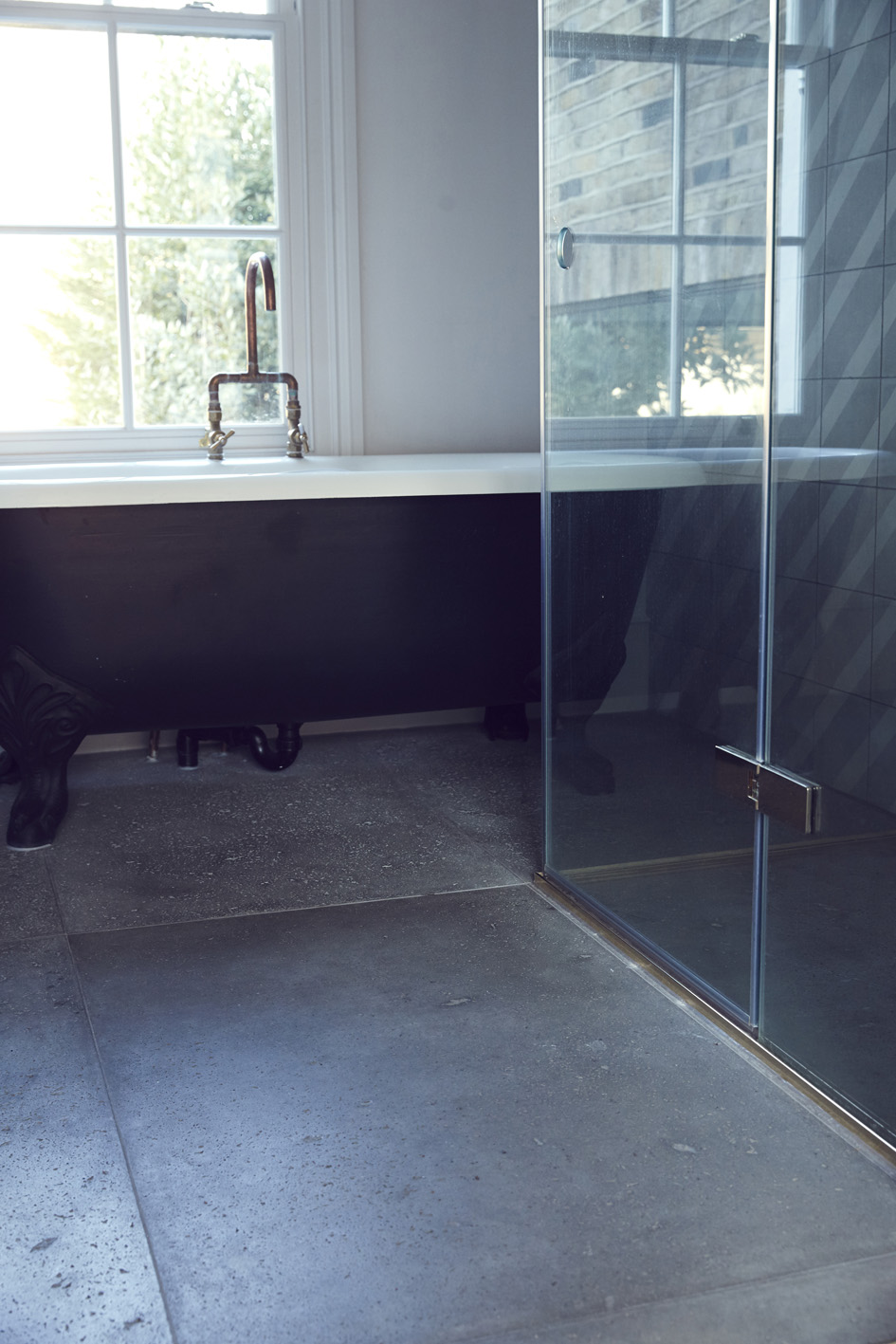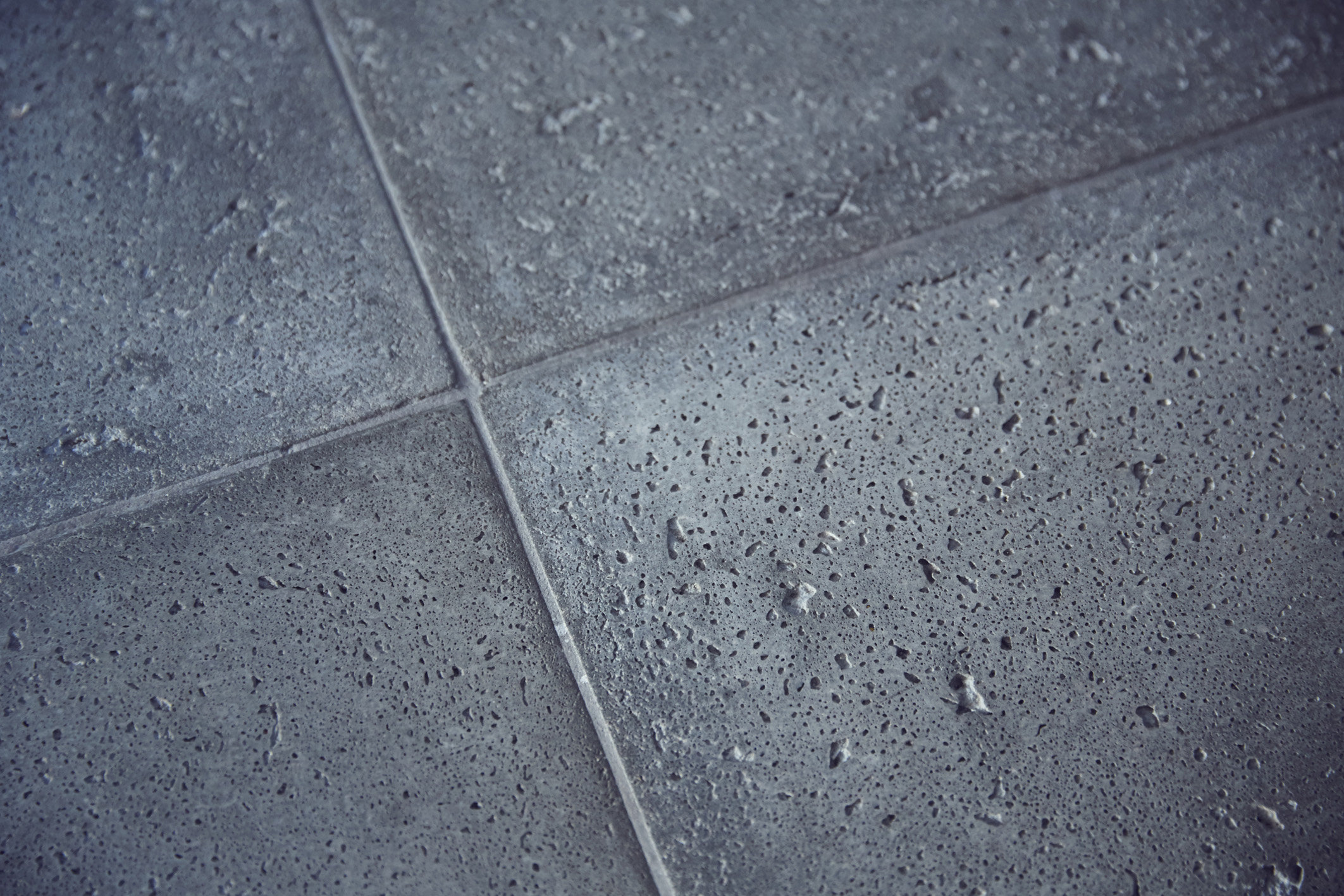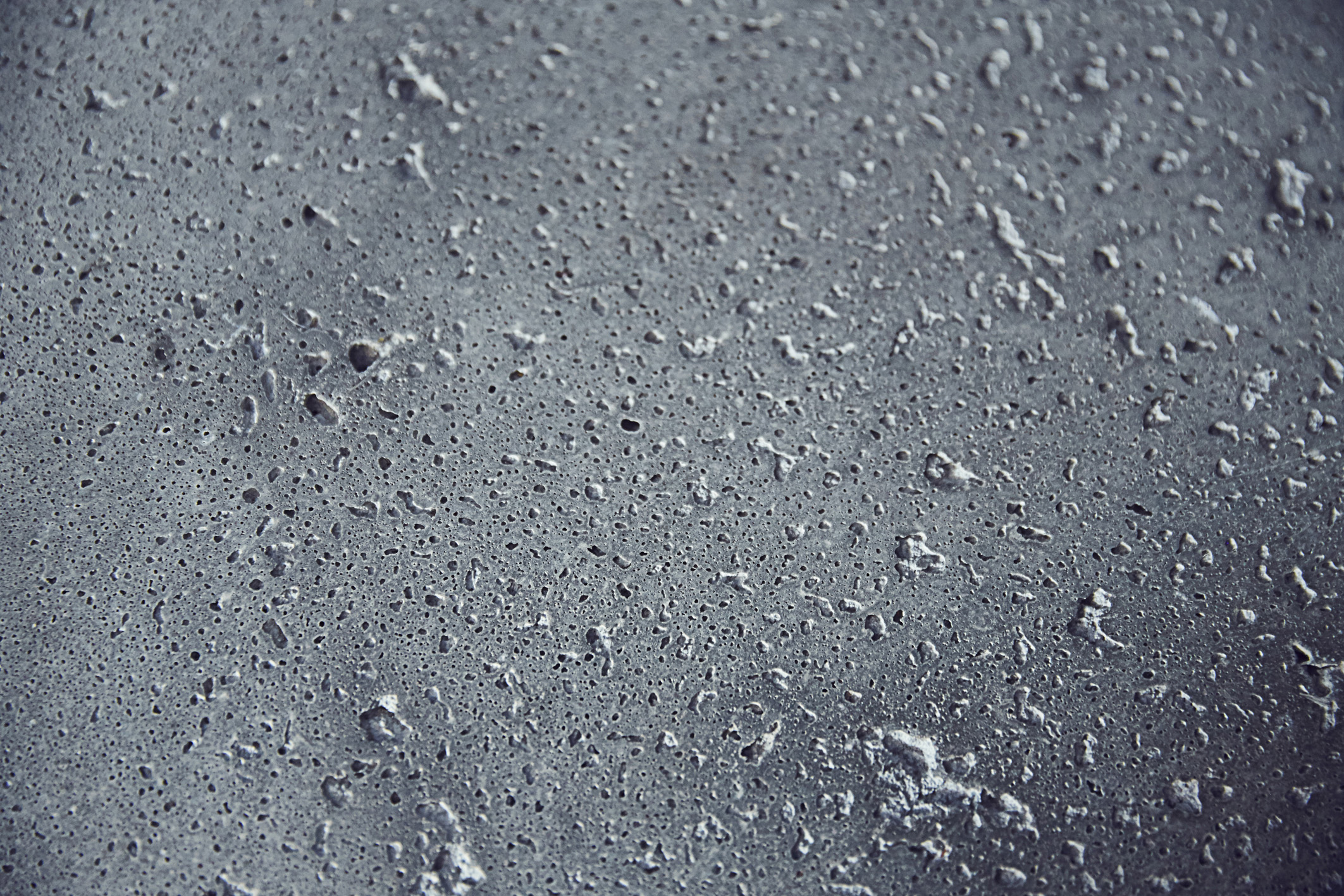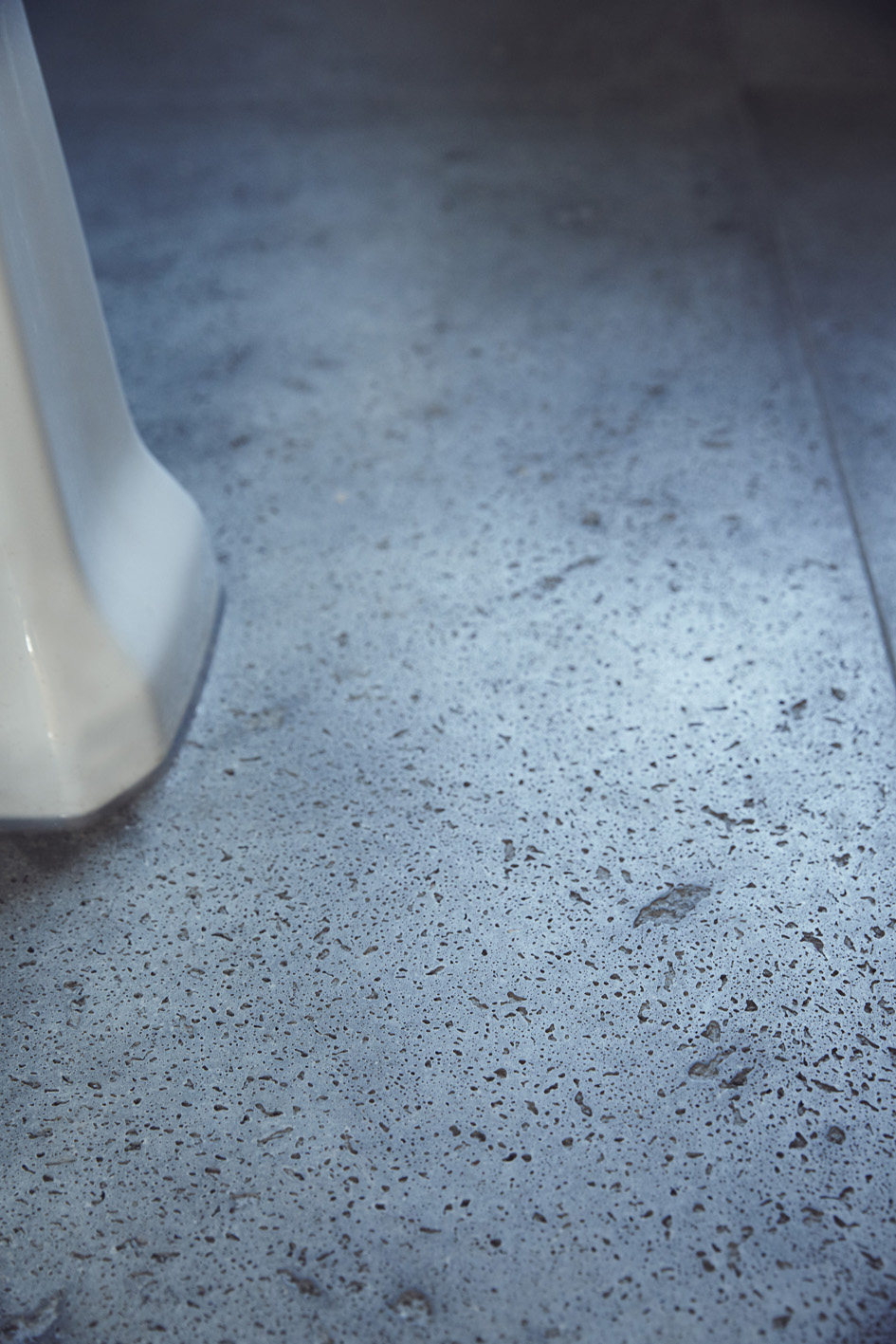 Materials & Finishes - Textured concrete with an air tracked finish with exposed aggregate - Matt Sealer.
Designed - Designed and supplied by Forma Studios.