Bespoke Concrete Worktops
These worktops were given a 100mm deep apron to make the surfaces look chunky and imposing. An air-tracked exposed aggregate finish gave the kitchen the industrial edge the client wanted.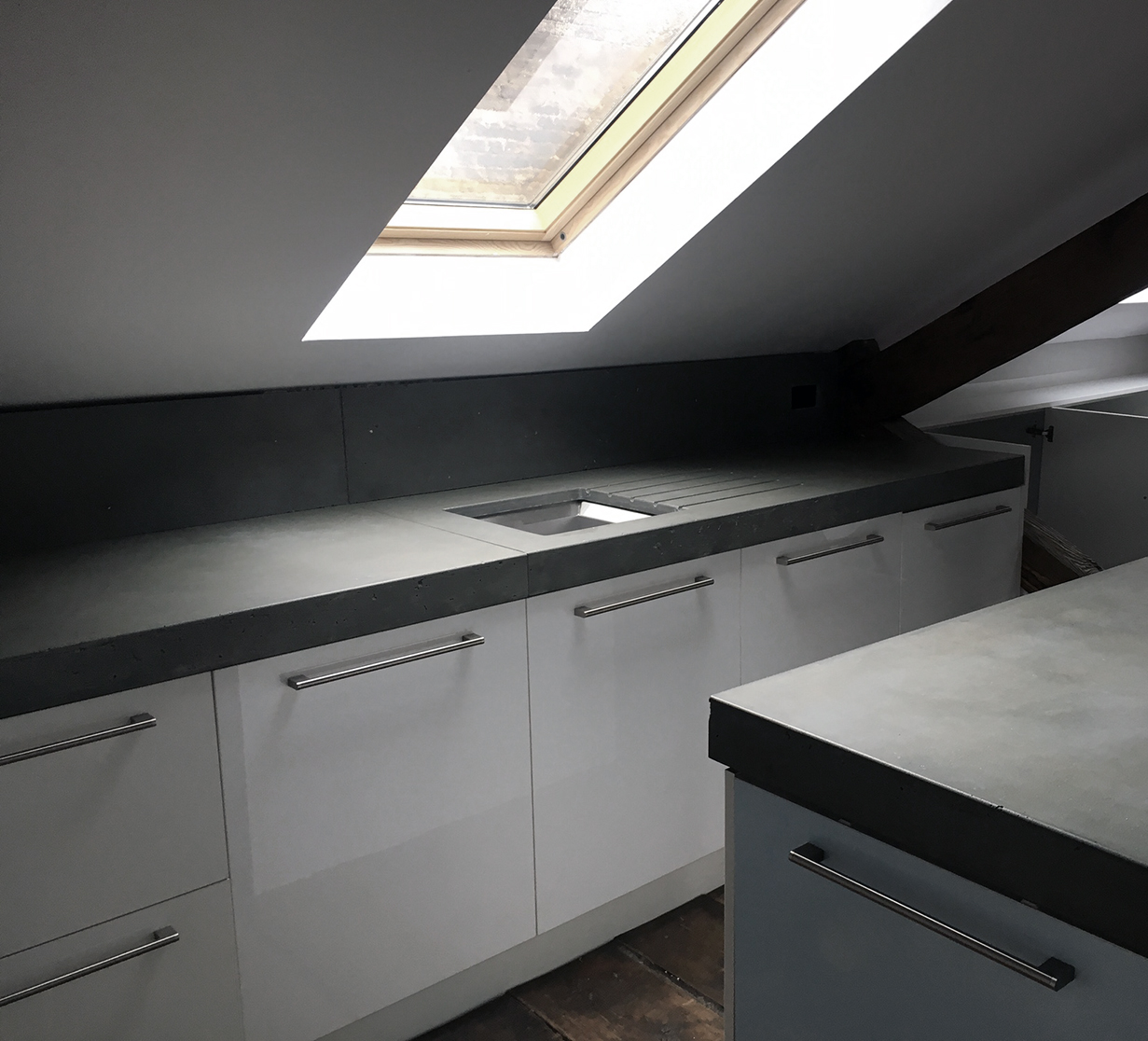 Materials & Finishes - Textured air-tracked, 100mm Concrete (GRC) - Matt Sealer.
Designed - Designed and fabricated by Forma Studios.